Make Alternative Diesel Fuel From Used Petroleum Oils
---
How would you like to
cut your diesel fuel cost by 20 to 80%?
By making alternative diesel fuel from waste oils, you could. How about
cutting
your diesel fuel cost
by 80% to 90%.
Crazy you say? No, the technology has been around for years.
The military and poor countries that barely scrape out a living, have been using this technology for years. Why isn't this front page news everyday? The oil companies want more of your money and the government wants the taxes you continue to pay on the over priced oil products. The Archers Friend team spends a lot of money each year on fuel during the hunting season. Some of the fuel is gasoline for 1 truck, sometimes a jeep, generator, and the ATVs. The heavy hauler is a diesel and we expect to replace the other 1 ton pickup with another diesel soon.
UPDATE!!!
We have now run 5, 1 ton Trucks, an old Mercedes, and 2 small tractors on diesel made with the unit below.
ATTENTION!!!
FILL OUT THE FORM SO I CAN GET YOU THE CONTACT DETAILS AND SAVE YOU SOME $$$$.
Go To Our Opt-In Form Now! Please Do NOT use the Contact Us Form, it will slow down our response.
Important Up Date 4-22-3013!!!
After many Years of Negotiations, Two Great Changes have come to BE.
1. The Magic Beads or Filter Media, can NOW be Purchased Separately (Now you do NOT need to purchase a Processor First). If you have purchased a Processor, you will receive a discount on these prices. 2. 2007 and Newer Vehicles can NOW use UP TO 20% (total) Alternative Fuel LEGALLY. This has been long fought battle by the manufacturer. So, even though the legal limit is 20% Total, that is up to 20% savings, so on $4.00 Diesel the savings is $0.80 per gallon. An Investment that keeps on paying and paying. Fill out the form above so you can get the contact information for this great product.
ATTENTION!!!
Some of our LINKS and RECOMMENDATIONS May result in a small commission to us. For a complete explanation and disclosure statement,
You May Read It Here If You Wish.
I have been investigating alternative fuel and alternative diesel fuel in particular for sometime now because of the savings in fuel cost. At today's diesel prices, there has never been a better "Return On Investment" opportunity than now. We are now running 4 diesels, and we will probably be using
over 500 gallons
of diesel just during the hunting season. At
50% cost savings
(what I get on the truck that I use now), that is over
$1,000 SAVINGS
at today's prices.
WHO KNOWS WHAT THE PRICE WILL BE BY NEXT SEASON.
Take a look at how the Bead Pod or Magic Beads have lasted for several years and continue to clean waste oil.
HERE IS THE BRAND NEW STYLE PROCESSOR Below (There is Free Shipping For Many Locations for a very limited time).
The Savings that I talk about at the end of the video ARE NOW INCLUDED IN THE NEW PRICE STRUCTURE.
FOLLOW THE LINK NEAR THE END OF THIS PAGE
,OR Just Go To Our Opt-In Form Now! Please Do NOT use the Contact Us Form, it will slow down our response.
Want a Lift like the one shown in the videos or need something a little different?
Get one at the Best Price. Go here.
AGAIN, THE SAVINGS MENTIONED AT THE END OF THE ABOVE VIDEO, ARE NOW INCLUDED IN THE NEW PRICE STRUCTURE!!
A
well maintained diesel
will last many times longer than a gasoline engine doing the same work. In most cases, the diesel will get much better mileage and will always make the towing jobs much easier. So, to me, the diesel is a very cost effective way to save money in the long run.
With diesel engines, the making of alternative diesel fuel, makes sense.
The problem has been that making BIODIESEL requires using toxic and dangerous chemicals, dealing with un knowledgeable local governments, dealing with unrealistic ordinances, disposing of waste water and glycerin, running amuck of your homeowner's insurance policy, and dealing with jealous neighbors.
I began more than a year ago gathering up parts to make a bio diesel processor and acquiring pumps, barrels, filters, hoses, buckets, plans, and reading several articles and books. I even drove 70 miles each way to take a class that was several hours long on making bio diesel. I learned that the collection of waste vegetable oil had many problems and hurtles to overcome and one of the biggest was the
waste vegetable oil hauling industry.
That industry convinced the legislature that one should be licensed to haul used fry oil and the like. Getting a license is required here and other places. That also leads to other inquiries by the licensing authority. One must also pay a tax on the "newly" produced fuel since the oil did not have road tax or excise tax placed on it as cooking oil. Thus, my venture into making an alternative diesel fuel from vegetable oil seem to be more hassles than benefits. I continued to read and research how to make the biodiesel production be worthwhile and legal. Then, quite by accident, I noticed a headline in a magazine that I take. I was looking at using waste petroleum oil as a heat source for my shop. I continued to follow links and references to everything mentioned in the articles that I read. Then,
BINGO
, I found an article on processing waste motor oil or any waste petroleum oil into an alternative diesel fuel oil. I read and researched for days. I called the manufacturer of the processor 3 times with what must have seemed like pages of questions.
I finally felt like the processor was actually for real and not some scam developed to trick folks out of their hard earned money.
I ordered the smallest unit last Spring (2007) and began my experiments on what just the right mixture for my vehicle would be. It turned out that a
50/50 mix
of used oil to diesel gave little smoke at idle and no smoke on the road. The mixture can vary from engine to engine. Some will like a mixture of 80% or 90% waste oil to 20% and 10% diesel respectively. I found that the more transmission fluid that was used, the less chance of smoke. I found a source for mostly transmission fluid, so I mix about 10% motor oil to about 40% transmission fluid and hydraulic oil with 50% diesel for my alternative diesel fuel oil mixture.
THERE ARE NO EXPLOSIVE OR CAUSTIC CHEMICALS TO DEAL WITH AND NO NEED FOR SEVERAL GALLONS OF WATER USED TO MAKE THE FUEL. THERE IS NO WASTE THAT YOU MUST PAY TO DISPOSE OF.
The only waste that I may have is a small amount of water or condensation that settles to the bottom of my oil drums over time. That is easily drained out and left at one of the oil recycle drop-offs.
Using this method to make alternative diesel fuel from waste petroleum oils is much safer than making Bio diesel, it is much faster (minutes rather than days), the start up costs are much less, there is almost NO learning curve, you could use the processor while traveling with minimal delays, AND virtually NO by-products to deal with. This is truly a dream come true.
WARNING!!!
The processor unit that you see here and in the video on YouTube, LOOKS like the run of the mill weed or fruit tree sprayer found online or at the local farm and ranch store. IT IS NOT AS IT SEEMS. The body (tank) is pretty much the same, the pump is an upgrade, the outside filter has a special cartridge and there is the SPECIAL BEAD POD INSIDE THE SPRAYER BODY. It is the SPECIAL BEAD POD that take out the ACIDS, antifreeze, paraffin, water droplets and other contaminants and render the used oil safe for your expensive diesel engine. The bead pod comes with the processors.

The Bead Pod IS NOW AVAILABLE AS A STAND ALONE PURCHASE IF YOU WANT TO TRY AND MAKE YOUR OWN PROCESSOR!.
OK, since you have read this far, I suppose you would like to know where to get a processor?
---
Get the Contact Information For the Processor Manufacturer ON THESE PROCESSORS for making Alternative Diesel Fuel, Free By Email Only!!
---
Do you know someone or more than one person that would be interested in going in Halves or Thirds with you? Then you could share the Processor.
Fill out the Form Request to find out Where to Get A PROCESSOR. You Must Be Accurate And Complete, You Will Be Contacted To Be Sure that we have the correct information. Then, The Information Will Be Sent To You By Email.
Read about the Bead Pod and Fill Out the Form to Get the Information (Follow this Link).
Besides using the homemade alternative diesel fuel, you should consider using a By-Pass Oil Filter System. We have a page on this system and how to install it.
Since I have spent many weeks researching the alternative diesel fuel subject and have experimented with the bio diesel production and its problems, and found several sources for the items that one will need to either produce fuel from waste petroleum oils or waste vegetable oil. If you would like to get started looking at the cost of some items to make bio diesel or process waste petroleum oils for use as alternative diesel fuel, then &nbsp , is one of the places we suggest you look. If you would like to look at &nbsp , this is where to go.
Want to buy filters like the ones in the videos?--
I use the Polyester bags in Size #1 (16" long x 7" Diameter. I use the 1 micron and the 5 micron by putting a 5 micron inside a 1 micron bag. I do NOT ever try to Clean these, just toss them when they become too slow to tolerate by filtering by just gravity flow. A great source for
Pumps--
There are several selections. This company DOES carry Repair Kits for what they sell, unlike the ebay sellers and discount marts. And another site worth the visit for
Pumps, Tools, and Material Handling Supplies.
For the above site, here are the item numbers of items like I use.
Item# 360
12 volt with nozzle and hose in and out 10 gpm.
Item# 109577
12 volt pump 13 gpm barrel or 2in bung tank pump.
Item# 10977
simple hand rotary pump no hose just curved neck.
Item# 109528
hand lever pump simple barrel/bucket.
Item# 109574
hand rotary HD.
These sites have reasonable prices and a lot of information,
but they do not sell or have reference to the Waste Petroleum Oil Processor.
That information is available on the CD along with links to where I get the items used in the video to make my alternative diesel fuel.
The above companies have good choices on pumps, some containers, some filters, and various helpful pieces of hardware.
---
If you have ever wanted to put up a web site to talk about your areas of interest and just thought it was just too expensive or hard, try the
links below
to see how easy and inexpensive it really is.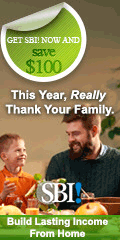 Learn the proper way to write for the internet and the proven way to sell products on the internet.
Learn how to have your site in the top 3 percent of all internet sites.

Don't have time to build a web site? Want it done correctly? Then,
this is the place to go.
These books have earned the writer thousands of dollars. Now they are yours at no cost. Just download and enjoy complements of Archers-Friend.com.
No other Web hosting company offers more tools, choices, or features for less!

Return alternative diesel fuel
---
Contact Us --- Privacy Policy --- Site Map 1 ---
---