Affordable Quality Bow Hunting Information and Products
---
The Goal of Archers-Friend is to provide to the bow hunting Traditional and Modern Archer, a portal to the best resources for Information, Gear, Tools, and Archery Related Products.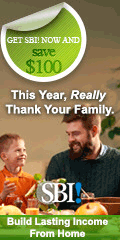 We would like to have our site provide as much of the information you want as possible. In order to do that we would like your help. If you would be so kind as to
give us your request
, we will see if we can provide the information. For your convenience, we offer a
SEARCH
feature. If you do not find what you are seeking on our site, we invite you to search the whole Web. Just check the appropriate box and your search will be conducted by Google, the best search engine available.
ATTENTION!!!
Some of our LINKS and RECOMMENDATIONS May result in a small commission to us. For a complete explanation and disclosure statement,
You May Read It Here If You Wish.
family
of
Hunters
. Husband and wife, son, daughter-in-law, grandson, and granddaughter. Actually, the grandchildren are much too young to hunt, they just like to shoot their bows with their parents and grand parents and help watch for animals.
UPDATE--This year,2008, the grandson is old enough to hunt big game (He got an Elk with a Bow on the First Day Of His First Hunt with His First Shot, That's our boy) and both are old enough to legally ride ATVs with a license
This is our Grandson showing his form to his parents and Sister.
This is our Granddaughter showing her form to her parents.
This is our Granddaughter taking her ATV test.
This is our Grandson taking his ATV test (they have the helmets with the stars).
My wife and I began bow hunting several years ago when we moved to the Mountain West from Texas because my wife had a great job offer and I hated the awful humidity in Texas.
The fact that there is much public land in the West and most of property in Texas is privately owned which requires one to either own, rent, or lease property to hunt also helped in the decision to move. The cost of leasing property to hunt was cost prohibitive to the average family and we looked forward to the hunting opportunities that public land had to offer. After meeting the residency requirements, we purchased elk tags and headed for the mountains for our first rifle elk hunt out West.
Within an hour of legal shooting light, I thought we were in a war zone.
The sound of gun shots and ricocheting bullets echoed up and down the canyons.
I had not even seen a deer, much less an elk.
The trees looked as though they were full of orange blossoms with all of the hunter orange clothing moving about. I recovered my wife and son from their hunting spot and we headed down the mountain to the safety of our home.
Hunting public land within 30 miles of the city with only a nine day season was not as great of an idea as we had thought.
That is why we introduced ourselves to archery in general. The archery deer season starts in mid August and the overlaps the archery elk season which lasts into mid September to give the bow hunter about one month of hunting time for the general season. Then there is the late or extended season if you have not filled your tag.
Sign up for our Free Great Deals Ezine and get entered to win an Archers Friend String Keeper! Monthly Drawing.
Have YOUR OWN Website With All The Bells And Whistles. Hosting and Training To Be In The Top 3% Of All Websites For Only $29.99 Per Month.

The temperature in the mountains can still be in the 20's at night, but we seldom have much snow or bitter cold to worry about during the regular season. All of this and the fact that it is not very crowded in the mountains during the archery hunt made for an easy decision to take up bow hunting. During the past few years our family has grown to include grandchildren so our wants to include them in the outdoor and hunting experience has lead us to make some interesting discoveries relating to bow hunting and archery related products.
Please continue to explore this site and add it to your favorites list to return time and time again, as this site will continue to change as we add more and more valuable information for bow hunters, their family camping adventures, and product reviews on bow hunting and archery related products.
Our premier product is a variety of arrow spine testers for the bow hunter. They can be seen by using the link below in the index list or the button on the left. We also have a How To CD for those that like to Do It Yourself. That is the DIY Spine Tester button on the left.
If you have ever wanted to put up a web site to talk about your areas of interest and just thought it was just too expensive or hard, try the links below to see how easy and inexpensive it really is.
Learn the proper way to write for the internet and the proven way to sell products on the internet.
Learn how to have your site in the top 3 percent of all internet sites.
These books have earned the writer thousands of dollars. Now they are yours at no cost. Just download and enjoy complements of Archers-Friend.com.
The Proper Way To Write for the Internet.
Learn To Sell on the Internet.
No other Web hosting company offers more tools, choices, or features for less!

---
Contact Us -- Make Our Site Better -- Privacy Policy -- Site Map 1
---
copyright archers-friend.com 2003-Forward
Accurate, Affordable, and Versatile Arrow Spine Tester Tool to tighten your groups and make archery safer by eliminating wide spreads in spine weights. For use with any size shaft.
Learning how to build an arrow spine tester is not brain surgery, it just seems that way.
The Archers-Friend Spine Testers Provide it All. Precision Accuracy, Quality Components, Versatility, Affordable Price, and a Choice of Styles.
Bargains on tools to build an arrow spine tester are hard to come by.
Advice in choosing your bow hunting equipment is easy to come by.
Large multiple use camping equipment is very expensive and is expected to serve us many years. In some cases these items may be a once in a lifetime investment.
Bow accessories are an important personal choice. Making the wrong decision will certainly cost a few bucks, but missing that trophy of a lifetime is much more painful.
Backpacks, fanny packs, and hydration control devices are necessary bow hunting equipment.
Bow hunter survival tools include knives, saws, optics, radios to communicate with your party or others in an emergency.
Build bow hunting blinds or set up a tree stand to be a more successful bow hunter.
Wearing the proper hunting clothing and foot gear can make your hunt enjoyable or a living hell. The choice is yours.
A bow hunter must be more conscious of odor control than gun hunters. Personal hygiene is an absolute must!
Making your own arrows can be a rewarding and relaxing hobby or it can be a nightmare. Having the right tools and information makes the difference.
A collection of archery research reports and bow hunting articles.
A glossary of common archery terms and definitions used by bow hunters.
A brief archery history and definitions of basic archery terms
By taking a little time, the bow hunter can observe the elusive bobcats if you know how to find them.
Badgers are fearless creatures and will take on animals many times their own size, even 2 at a time.
A great bow hunting story must be lived, not made up. A young bull calf chases moose and deer.
Using diet supplements or vitamins is almost a necessity while bow hunting.
Want to get the bow hunter gifts that they will appreciate? Let our experience help your decide on the perfect hunter gifts.
Archers Friend Site Map 1
Contact Archers Friend, please use this form.
archers friend privacy policy
There are many types of ATV Racks. There are Cargo Racks, Bow Racks,
This Cd on how to build an arrow spine tester is for the DIY type bow
Site Search is for the search of this web site for information that you seek. It is also for searching the web for information that you do not find on this site.
By adjusting the arrow length and/or point weight, your bow can
An easy and simple way to make jerky from beef and wild game.
Tuning bows and your arrows is a crucial step for the bow hunter to become as proficient as possible. Practice is not eliminated, just shortened.
ATV, 4-wheelers, OHVs, or whatever, are necessary for most hunters. It is impossible to go hunting in rugged country with out some sort of vehicle capable of operating in sever conditions.
The Archers-Friend audio page has all of the audio's that appear on the site.
The Great Deals Ezine is a way to let our subscribers know when special buys are available from our favorite merchants.
An assortment of DIY videos for the archer, hunter, mechanic, homeowner, and outdoor enthuesist that likes to save money by doing it yourself.
The Archers Friend Videos pages will offer the archer, bow hunter and hunters of any kind, the opportunity to see what we have seen during our outdoor adventures. DIY pages will show you how to artic
This is the place to find the best lifts, safest lifts, and best prices on automotive shop tools on the planet.
Making sausage the Archers-Friend way is the easy, simple, and inexpensive way to enjoy fresh wholesome sausage, either stuffed or pan.
An alternative diesel fuel can be made from waste oils such as motor oil, hydraulic fluid, transmission fluid, and gear oils. This is a much safer process than making biodiesel.
By installing an Amsoil By Pass oil filter system, you can make your ride last longer, give better mileage, and pay for itself by using less oil.
Unless the Proper Filtration Media is Used, Processing Waste Petroleum Oils for Diesel Fuel is a Costly Endeavor.
The disclosures and advertising policy of archers-friend.com
Simple lawnmower repairs and Upgrades are Inexpensive and easily done.
There are millions of wonderful views in the scenic Utah outdoors. We want to share some that we have found.
You do NOT need to spend all day or all night cooking BBQ Brisket or Ribs. The BigKid at Archers-Friend shows you how to have tender and juicy meat the fast and easy way.
Our Holster Reviews will cover our favorite holsters for various types of handguns that we have tried over the years.
The Archers Friend Product Reviews Page will link to reviews of many products used in many outdoor activities such as hunting, camping, and Atv ridding.
We have a needs for a portable air compressor during hunting, camping, and road trips. So, we decided to review them.